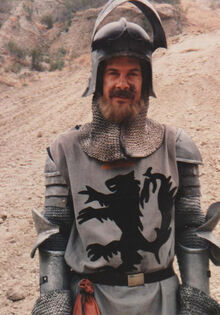 Don Campbell (Born April 6th, 1957) was an American actor who is the older brother of actor Bruce Campbell. Unlike his brother, Don had no serious interest to become an actor and joined the United States Army Reserves in 1980, and stayed with the army for 32 years.
Involvement With The Evil Dead Series Edit
Production Assistant
Edit
The Evil Dead (1981)

Some of Don's jobs as Production Assistant included building the Cabin's Fireplace and digging Linda's grave.
Ad blocker interference detected!
Wikia is a free-to-use site that makes money from advertising. We have a modified experience for viewers using ad blockers

Wikia is not accessible if you've made further modifications. Remove the custom ad blocker rule(s) and the page will load as expected.